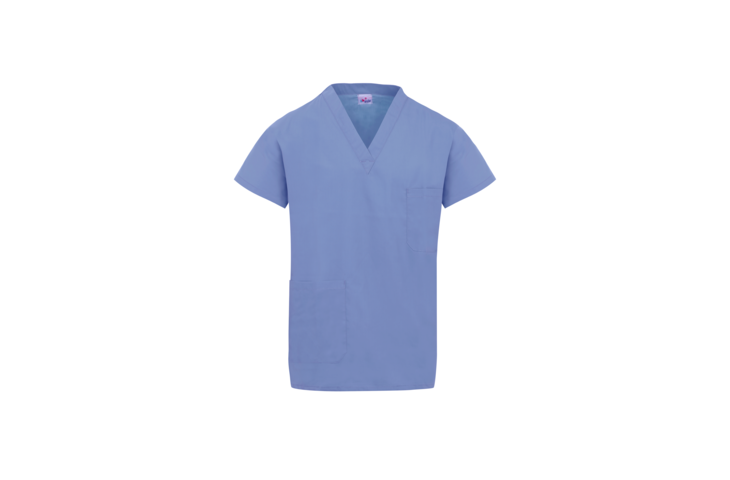 Elis service includes:
Customised according to your image and your needs

Personalised measurement

Simplified linen management

No initial investment in clothing
Read our study on the life cycle of the scrub suit
Scrub suit tunic
Specifically designed for the operating room, the scrub suit tunic is the complete comfort essential for precision tasks.
Like you, we are careful to comply with the hygiene standards in your sector. Our linen is treated in the factory with specific washing programmes for complete disinfection. You benefit from linen that is clean and systematically controlled before being put back in circulation.

Composition: 65% polyester 35% cottonGSM: 180 g/m2Sleeves: shortFinishings: V-neck, kimono sleeves, 2 pocketsColours: white, green, sky blue, blue, yellow, burgundySizes: 0 to 9
Subscribe to our newsletter