Overview
Whether you're a car dealership or an independent garage, the competition is tough. We can help you stand out by providing you with high-quality workwear, along with the right hygiene solutions to meet the needs of your business. 
/

The right clothing for your business

Your profession requires technical mastery and skill. That's why you need a partner who can provide your teams with boiler suits that combine design, comfort and practicality. They allow you to work safely and to move around the workshop without scratching the bodywork. 

/

Helping you keep a clear head

You'd rather focus on repairs, vehicle maintenance and advising customers. We can take on full responsibility for managing your gear with a bespoke workwear solutions contract. You no longer need to worry about the quality and cleanliness of your teams' clothing, which is delivered to you on hangers and individually labelled.

/

Ensure optimum hygiene

Since in the most literal sense you "get your hands dirty", and your hands are your main working tools, you really need to treat them with care. To do just that, we provide products that ensure hygiene and are kind to the skin. Elis also supplies industrial towels composed of 80% recycled cotton and 20% polyester for optimum absorption and ease of use. Their container drums close with a hermetic seal, which means you can keep your work environment clean.

/

Create a welcoming environment for your customers

Because you want to create a great first impression for your customers, putting them at ease when they walk through the door, Elis supplies coffee machines, custom mats, water coolers and room fragrances: a whole range of products to create a pleasant atmosphere.
Rental-maintenance
Thanks to our bespoke solutions, we allow you to focus on your core business, while keeping an eye on your budget.
Your needs assessed by our experts

We assess your needs in advance so we can offer you bespoke solutions.

Purchase and storage of your items by Elis

Because you do not have the time to manage your teams' clothing and linen, we take charge of their purchase and storage.

Laundering of your items

Quality checks are made at every stage of the cleaning process at specialised facilities.

Regular pickup and delivery

We tailor our services to your pace and your preferences.
Other markets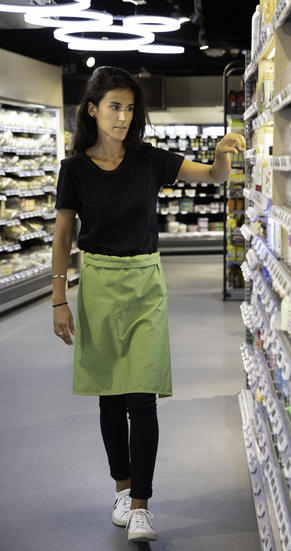 Food trade
Working in the food trade, your priority is providing your customers with great service and offering high-quality products for sale. As a partner, we can take care of the rest, especially in the supply and maintenance of hygiene and hospitality...
Discover
Other point of sales
Your brand image depends both on the service you provide to your customers, and the atmosphere you create in your stores. To help you achieve success, Elis offers a full range of hospitality, hygiene and washroom products designed to meet your needs...
Discover
Subscribe to our newsletter