Overview
Working in the food trade, your priority is providing your customers with great service and offering high-quality products for sale. As a partner, we can take care of the rest, especially in the supply and maintenance of hygiene and hospitality products, linen and clothing for your teams.
/

Delivery at the right time

Providing the best products and the most welcoming environment for your customers are the keys to your success. To help you in your business, our bespoke workwear rental and laundry service takes care of delivery and replenishment at your convenience, leaving you free to focus on your business.

/

Enhance your brand

The food trade is known for its tough competition. To perfect your image and help you stand out from the crowd, we can customise hospitality products (professional mats at the store entrance) and your team clothing (polo shirts and T-shirts, aprons, jackets and work coats, and trousers). For guaranteed hygiene, our workwear is laundered in line with the RABC (Risk Analysis Bio-Contamination) standard.

/

Avoid all health risks

If you handle food products on a daily basis, it goes without saying that compliance with current standards and legislation in is essential. With this in mind, Elis provides washroom equipment and hygiene products that are tailored to your business, along with bespoke solutions for pest prevention and control to ensure maximum protection for your premises.
Rental-maintenance
Thanks to our bespoke solutions, we allow you to focus on your core business, while keeping an eye on your budget.
Your needs assessed by our experts

We assess your needs in advance so we can offer you bespoke solutions.

Purchase and storage of your items by Elis

Because you do not have the time to manage your teams' clothing and linen, we take charge of their purchase and storage.

Laundering of your items

Quality checks are made at every stage of the cleaning process at specialised facilities.

Regular pickup and delivery

We tailor our services to your pace and your preferences.
Other markets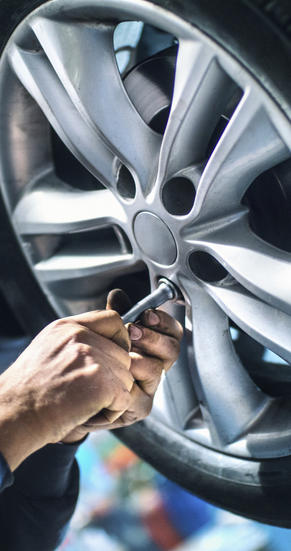 Garages and dealerships
Whether you're a car dealership or an independent garage, the competition is tough. We can help you stand out by providing you with high-quality workwear, along with the right hygiene solutions to meet the needs of your business...
Discover
Other point of sales
Your brand image depends both on the service you provide to your customers, and the atmosphere you create in your stores. To help you achieve success, Elis offers a full range of hospitality, hygiene and washroom products designed to meet your needs...
Discover
Subscribe to our newsletter