Overview
Naturally, you want to give your passengers a unique travel experience when on board your planes, ships or ferries. High-quality, clean linen and crew clothing and the hygiene products used are key factors in meeting this goal. Elis is here to help, with its bespoke rental and servicing solution.
/

Volume management

The amount of linen you use on board can be colossal, and your crews, whose focus is on making the trip a smooth one, don't always have the time to manage it. This may have a big impact in high season, particularly on ferries and cruise ships. Elis is there to lend a helping hand with seasonal changes, providing you with just the right hospitality items.

/

The need to outsource

We can provide you with a professional linen service if you don't have your own dedicated teams, and your hostesses and stewards staff have their hands full with other tasks to serve your customers. Not to mention the lack of storage and laundry space. We take care of it all: linen purchase, storage, cleaning and delivery. This means you can focus on your core business.

/

A bespoke service

We understand your needs and your requirements, and we deliver "turnkey" bespoke linen packages prepared according to your specifications, directly on our industrial sites, subject to a supplement for this additional service.

/

Flexible supply

Your business is seasonal and you want the right linen in the right place at the right time, for example right in the middle of a cruise. Our service is tailored to your logistical requirements: we can deliver to you from our various production centres in Guilers, France or Bilbao, Spain, to make sure you're covered.
Our markets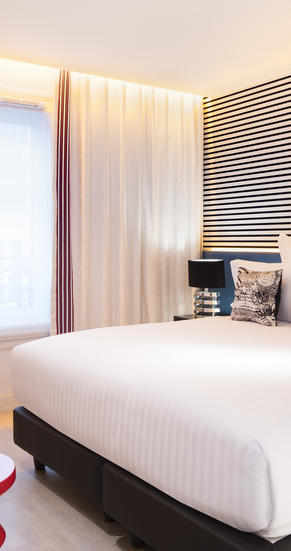 Hotels
Because you are passionate about your hospitality business, you want to offer your customers linen that's outstanding in terms of comfort, appearance and hygiene. Elis provides you with superior quality linen for your customers, from pillow cases to...
Discover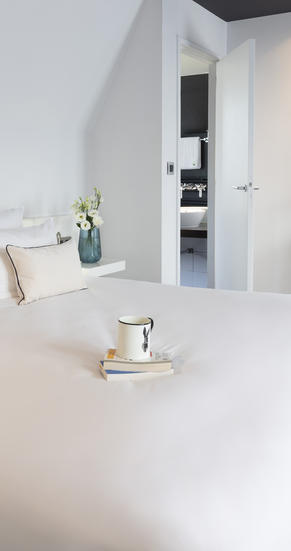 Short and long term rentals
Because guests are ever more demanding when it comes to comfort and cleanliness, Elis offers short- and long-term rental platforms a special package for cleaning and changing bed and bath linen between occupants, across their properties.
Discover