Elis by your side
Here at Elis, we imagine, develop and provide bespoke solutions for textile, hygiene and well-being products, tailored to your needs.
Notre modèle de location-entretien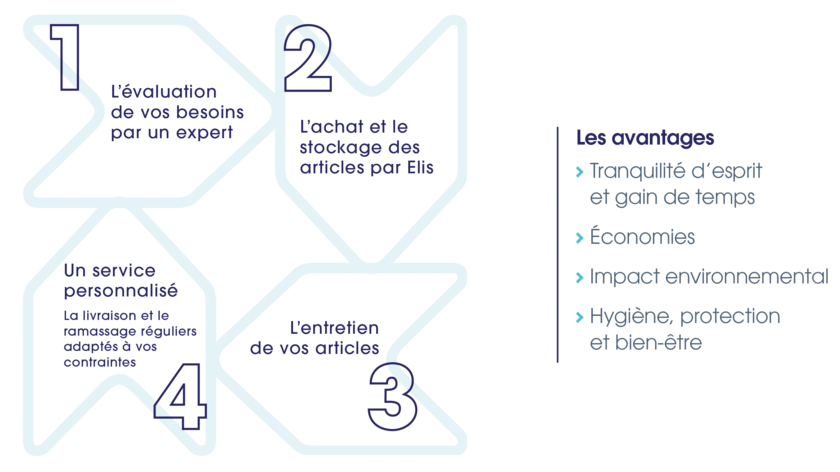 Un modèle plus durable
Fondé sur l'économie circulaire, notre modèle de location-entretien permet à nos clients de bénéficier de nos services plutôt que d'avoir à acquérir les produits. Cette démarche favorise l'allongement de la durée de vie des produits pour en maximiser l'usage, encourageant naturellement leur réutilisation.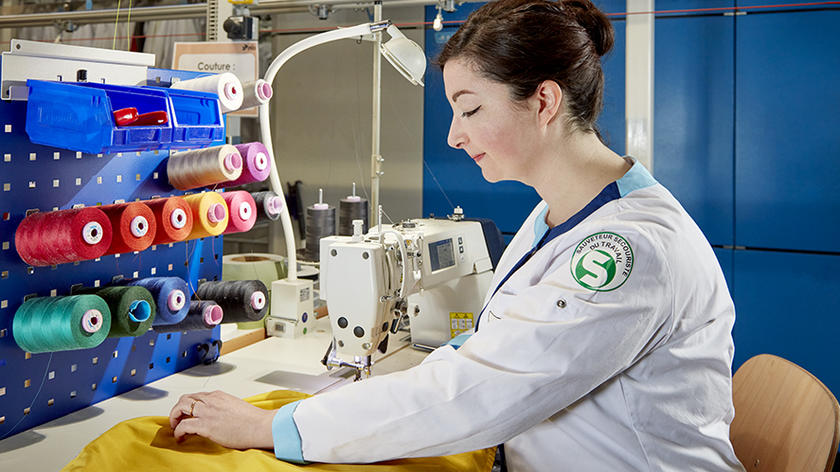 The Elis customer experience
Here at Elis, our job is to enhance your success thanks to a sustainable, responsible process.
Our aim is to improve the experience of our customers by reasserting our three main commitments:
Proximity and attentiveness

Thanks to the extensive coverage of our geographic network, we can support you every day, ensuring short processing times and remaining attentive to your needs.

Simple and effective

Entrusting the laundry and maintenance of workwear, linen or hygiene appliances to a multi-service partner is a simple, easy way to promote optimal efficiency.

Reliable in all circumstances

Throughout your customer experience, we provide outstanding quality of service, compliance with all the standards in effect, flexibility in terms of seasonality and guaranteed cost control.