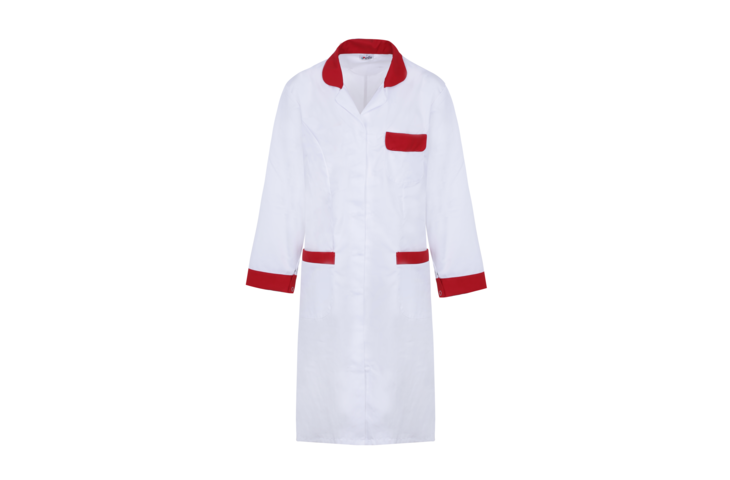 Elis service includes:
Customised according to your image and your needs

Personalised measurement

Simplified linen management

No initial investment in clothing
Aurelien Bio's Fair lab coat
Designed for restaurants, our Aurelien Bio's Fair lab coat is made with Max Havelaar-certified organic, fair-trade cotton. The recognised excellent quality of the fabric provides unrivalled comfort to the wearer. We share your concern to propose impeccable products to your teams. Our workwear is systematically checked in the factory, for impeccable hygiene.
Composition: 50% organic cotton 50% polyester
GSM: 200 g/m2
Sleeves: roll-back long sleeves
Finishing: central opening with concealed press buttons, satin armour, "caterer" collar, four pockets
Colour: white
Sizes: 0 to 9
Subscribe to our newsletter