New Moovento collection: A range of workwear tailored to industrial businesses
A new range of workwear
Elis is launching a wide range of workwear (jackets, coats, trousers, dungarees, coveralls and Bermuda shorts) designed for industrial jobs, as well as activities that do not require PPE (personal protective equipment) such as maintenance and logistics across all sectors.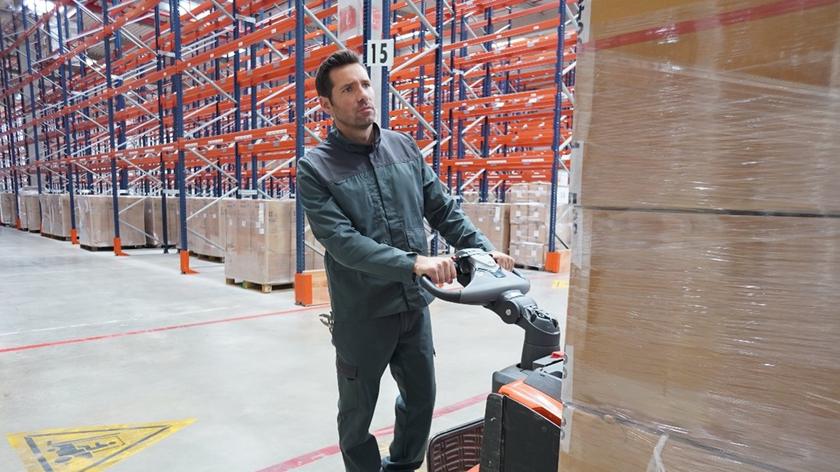 How can workwear be combined with comfort and style?
Since workwear is more than a uniform within the industry and acts as a second skin that protects and follows the wearer's every movement, it is essential to pay more attention to its construction, features, cut and composition. 
This collection will provide protection, comfort, ergonomics and style, with a range of different colours (navy blue, grey, black, dark green, beige) and materials to choose from. 
What are the benefits of the Moovento range?
Dynamic design 
Contrasting double stitching for a sportswear effect, bevelled cut-outs and asymmetrical pocket flaps for a dynamic look, thick cordura fabric details: many accessories that reinvent the image of workwear. 
Unisex style 
The unisex cut is designed to ensure that the clothing has greater freedom of movement, and is modern and comfortable to wear. They are structured thanks to panels designed to add flexibility to every daily movement. Thanks to their semi-elasticated waistbands, comfort is also guaranteed. 
Ultimate practicality 
Optimum functionality is guaranteed thanks to the wide range of pockets handy for storing tools, as well as a badge hook. Reinforcements have been added to enhance garment strength and withstand movement-related friction. 
A wide choice of colours 
The palette of five contrasting shaded colours means that different business lines within the same company can achieve differentiation. As a result, the grey, navy, dark green, black and beige colours will identify the different people in charge of maintenance or logistics. In addition, all of the colours are paired with a stylish anthracite grey to tie all the clothes in the collection together. 
On top of this, the garments can be custom-marked to suit your brand's image. It has been designed with no left chest pocket to allow for the addition of an iron-on badge or embroidered logo. 
A complete range tailored to every need 
The range consists of seven items: jacket (with or without pockets), trousers, coat, Bermuda shorts, dungarees and coverall. µ
To adapt to the needs of outdoor or indoor activities, the collection is primarily available in cotton weighing 315 g/m², as well as a lighter fabric weighing 245 g/m². 
65% polyester - 35% cotton – 245 g/m² 
60% cotton - 40% polyester – 315 g/m² 
Discover Moovento in video
Découvrez Moovento+ et MooventoR
La gamme Moovento s'étend avec Moovento+, bénéficiant d'ajout de stretch innovants aux endroits stratégiques pour permettre une très grande liberté de mouvement. Moovento + répond à la norme EN14404 pour protéger de l'hygroma du genou.
Cette gamme de vêtement existe également avec un ajout de bandes rétroréfléchissantes, MooventoR, répondant à la norme EN 17353 pour encore plus de protection. 
Demandez un devis ou plus d'information :