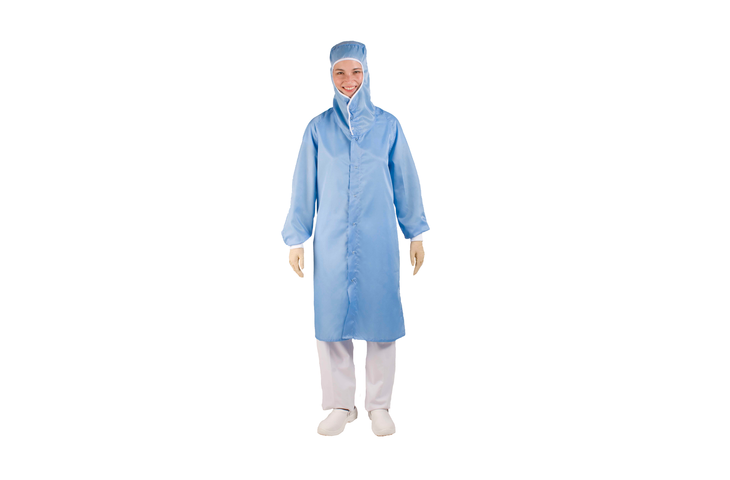 Elis service includes:
Consultancy

Tailored solution for your business

Account set-up

Fitting session for your staff

Delivery of garments & training

Pick up of dirty & delivery of clean products

Decontamination/sterilisation at our laundry

Quality checks of every batch of garments

Validation of all products
ESD garment solutions – ESD protective range with carbon fibres
ESD-related damage is a major source of defects in electronic production and our ESD protective garments offer protection from electrostatic fields generated by clothing on the user's body plus particle contamination. Continuous carbon fibres are woven into the yarn of our ESD-certified fabrics to ensure a fast discharge of any static electricity. Our range of launderable garments for rental includes coveralls, hoods, boots, coats, trousers and T-shirts.
98% Polyester / 2% Carbon fibre. 112g/m². Weave 3/2
ISO class 4/5 (A/B) environment
Colours available: Light blue / White
Sizes available: 0-7
Subscribe to our newsletter