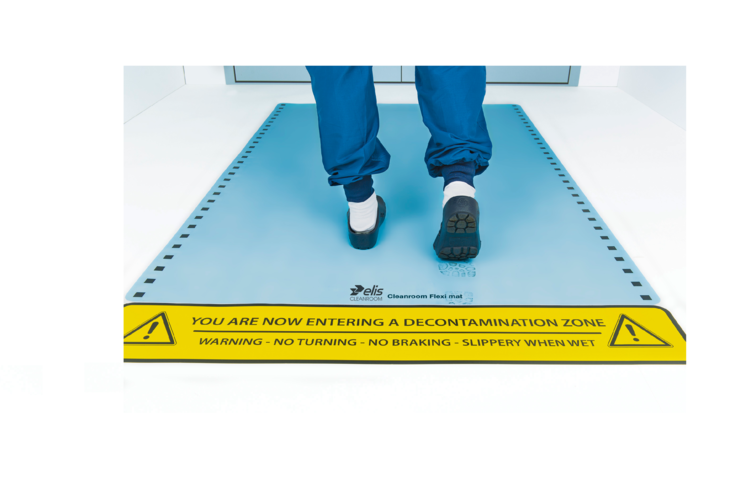 Elis service includes :
Consultancy

Account set-up

Delivery of garments & training

Decontamination/sterilisation at our laundry

Validation of all products

Tailored solution for your business

Fitting session for your staff

Pick up of dirty & delivery of clean products

Quality checks of every batch of garments
Flexi Mat – Cleanroom mat system for preventing dirt entering the cleanroom
Our high-performance Cleanroom Flexi Mat system prevents up to 99.9% of foot and airborne contaminants from entering or exiting your critical control points. The high surface energy attracts, collects and retains contaminants, including metal particles between daily cleaning. This ensures that contamination from feet and wheels to your cleanroom or controlled environment is minimized.
Unique blend of Tri-layer material and silver anti-microbial impregnation
ISO class 7/8 (C/D) environment
Colours available: Blue
Multiple sizes available
Subscribe to our newsletter