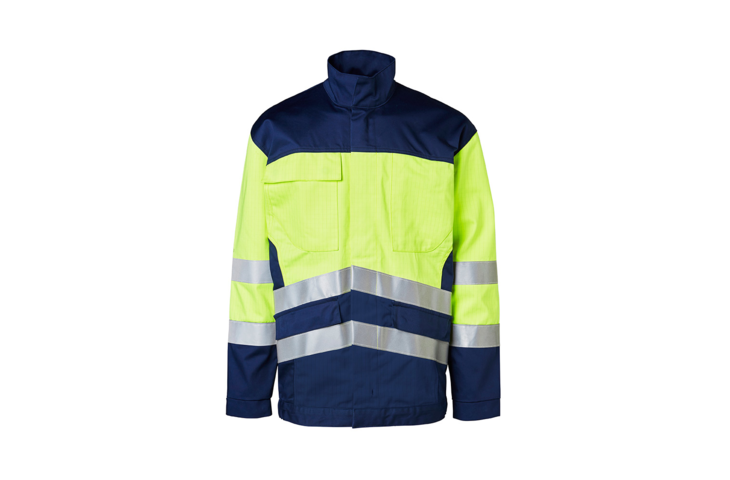 Elis service includes:
Customised according to your image and your needs

Personalised measurement

Simplified linen management

No initial investment in clothing
Need a usage notice and a declaration of conformity for your equipment?
Epiflash Bomber Jacket
For protection against the main industrial risks combining high visibility, multi-risk protection and style, choose our Epiflash Bomber Jacket. Contrasting panels cover the areas of the bomber jacket that get the dirtiest, providing lasting quality. Plastic accessories reduce the risk of conducted electricity.
We maintain personal protective equipment (PPE) with specific washing processes to ensure that they always keep their protective properties.

Composition: 50% fire retardant cotton 49% polyester 1% antistatic fibre
GSM: 345 g/m2
Long sleeves
Finishings: central opening with zip closure protected by a flap and concealed press-studs, high neck, belt and adjustable wrist closures and 4 pockets
Colours: HV yellow/navy
Sizes: 0 to 9
Subscribe to our newsletter