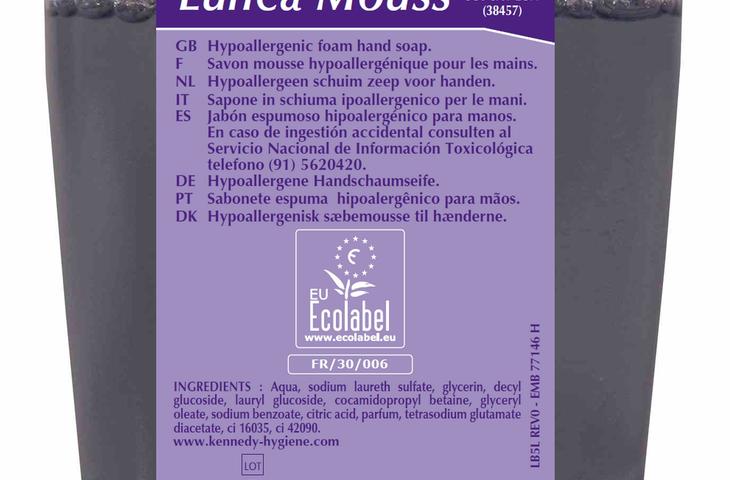 Elis service includes:
Assessment of your needs

Implementation study

Equipment installation

Delivery of consumables

Frequency of regular passage

Ongoing maintenance
Ecolabel Foam
For everyday dirt, our Ecolabel foaming soap leaves hands clean, soft and delicately scented. Its formula, based on gentle plant-based surfactants, creates a creamy, delicate foam that is gentle on the skin. Foster a healthy, hygienic working environment with hand washing solutions tailored to your business.
Capacity: 800ml
Formula enriched with moisturising agents
Tolerated well by skin
Subscribe to our newsletter