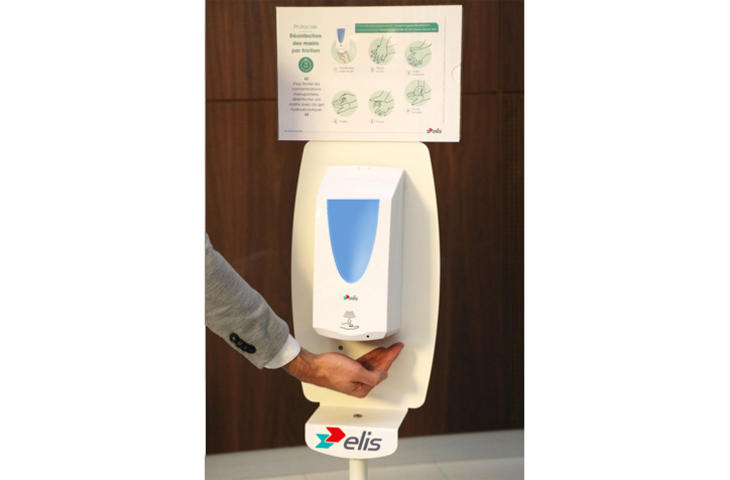 Elis services include:
Assessment of your needs

Implementation study

Equipment installation

Consumables delivery

Frequency of regular passage

Ongoing maintenance
Click here to upload our hand disinfection protocols
Hand sanitizer stand – Aqualine and Fusion
Whatever your professional environment and however sensitive, hand disinfection is vital to ensure impeccable hygiene. The hand sanitizer stand includes a hydroalcoholic gel dispenser. Without wall fixing, ergonomic and robust, this metal totem fits all environments from medium to high-traffic areas.

Added bonus? Integrates a drop-recuperator to avoid floor-soiling.
Because the safety of your establishment goes through a top hygiene, Elis creates solutions meeting with the sanitary authorities' instructions.
White epoxy metal stand
Integrated drop-recuperator
Removable handle, for a better grip of the manual dispenser
Compatible with no touch and manual dispensers
Optional: A4 display to communicate on Elis' hand sanitizing protocol
Subscribe to our newsletter