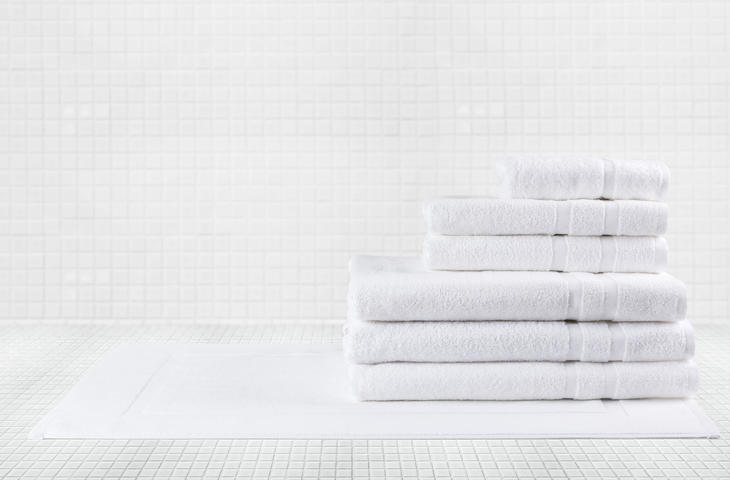 Elis service includes:
Articles adapted to every use

Industrial maintenance for impeccable hygiene

Treatment of healthcare linen that meets the requirements of the RABC (Risk Analysis and Biocontamination Control) standard

Laundry programmes adapted to disinfect the linen

Expert assessment of your needs

Support in the certification of your establishment

Linen purchase and storage by Elis
Towels
For the comfort of your customers, we offer a broad range of hand towels and bath towels. We offer different models and sizes for linen that fits in perfectly with your environment. Byensuring a special welcome is reserved for your customers, you offer a quality experience that ,enhances the image of your establishment.
Dimensions (cm): from 45x70 to 70x140
Composition: 100% cotton
Subscribe to our newsletter