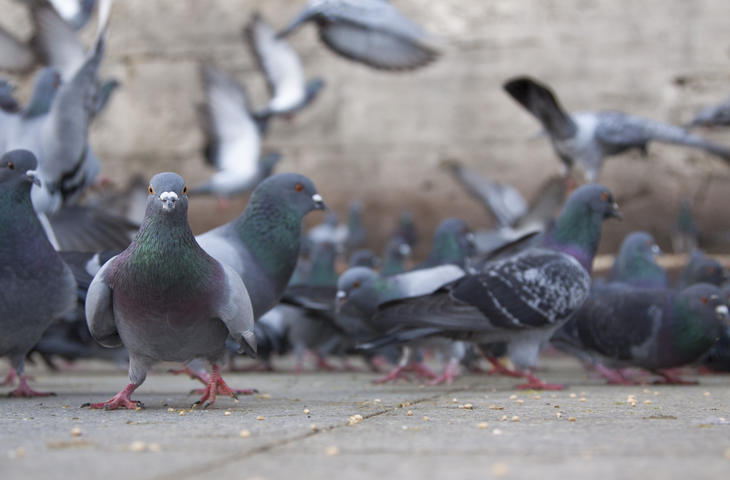 Elis Pest Control service includes:
Audit of your premises

Targeted on-site implementation

Advice and recommendations

Treatment report sent automatically
Pigeon control
The droppings of this pest degrade infrastructures, impacting your company's hygiene and image.

Elis offers a complete pigeon control system with several mechanical protection systems. 

This service is available in specific geographical areas: Switzerland, Loire, Isère, Puy de Dôme, IDF, Hauts de France, Rhône, Haute Savoie, PACA, Occitania, Rhône-Alpes, Toulouse, Bouche du Rhône, Vaucluse, Alpes de Hautes Provence. 

Teams of specialised technicians carry out diagnostic tests to find a solution tailored to your environment that meets your needs most effectively.
Un service soucieux de son impact environnemental
L'impact environnemental est au cœur de nos préoccupations ; nous basons nos interventions sur la méthode de lutte intégrée est basée sur l'adoption de techniques et de solutions innovantes plus respectueuses de l'environnement. 
Cela implique un diagnostic systématique de votre établissement qui permet :
d'adapter nos prestations à votre secteur d'activité
d'opter pour des solutions non-toxiques en fonction du nuisible ciblé 
Renseignement, devis ou demande d'intervention