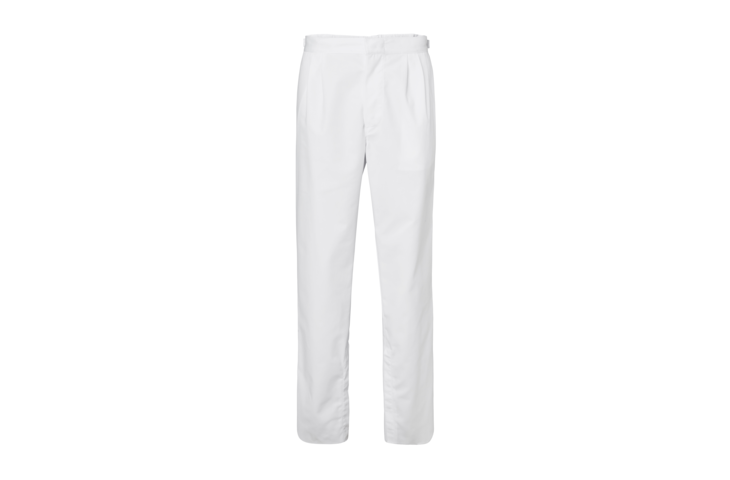 Elis service includes:
Customised according to your image and your needs

Personalised measurement

Simplified linen management

No initial investment in clothing
Agro trousers
The hygiene and safety constraints are particularly strict in the food industry. The Agro trousers are designed to meet these requirements while guaranteeing optimum comfort for the wearer thanks to its adjustable finishing.
The garment is treated according to a perfectly controlled washing process including regular quality control before being returned for use.

Composition: 65% polyester 35% cotton
GSM: 245 g/m2
Finishings: central opening with press buttons, adjustable inseam, adjustable belt, two "curée" pockets
Colours: white, bottle green, light grey, grey, sky blue
Sizes: 0 to 9
Subscribe to our newsletter